The 2022 Subaru Love Promise Community Commitment Award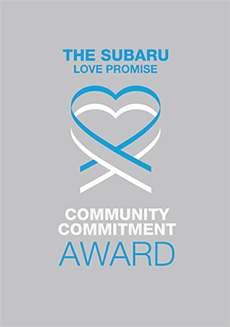 We've been nationally recognized for our dedication to our community and the Subaru Love Promise.
We're honored to receive the 2022 Subaru Love Promise Community Commitment Award. This award nationally recognizes Subaru retailers who are making the world a better place while demonstrating an outstanding commitment to supporting passions and causes in local communities. These efforts are focused in important areas such as the environment, community, health, education, and pets.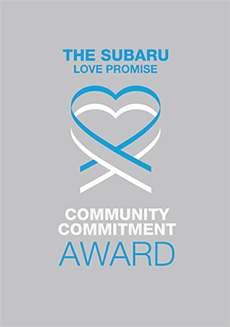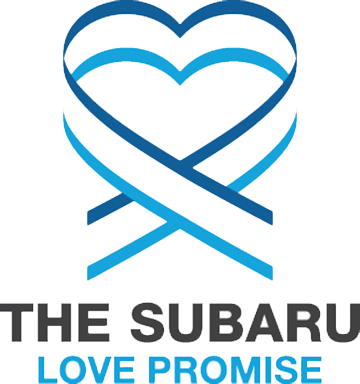 What is the Subaru Love Promise?
Subaru and our retailers believe in making the world a better place and the Subaru Love Promise is our vision of respecting all people. This is our commitment to show love and respect to our customers and to work to make a positive impact in the world.
How is Carbone Subaru of Utica dedicated locally to the Love Promise?
Our Love Promise can be seen in various partnerships with local charities and non-profits. We're grateful for the opportunity, not only to be a part of our community, but to serve it as well.
Stevens-Swan Humane Society, Rome Humane Socity, Herkimer Humane Socity
Rome Clean and Green, Chairity Event Rome Clean and Green, Mountainman ADK Bike Trail System
Ridge Mills School, Subaru Loves To Learn , Stocks School in Rome Subaru Loves the Earth, Remsen School District Subaru Loves To Learn , Ride For Missing Children
Utica Boiler Maker, Heart Run and Walk, Positively Rome , Snow Shoe Event Rome, Rome Bike Trail , Paddlefest 20 years
Faxton Hospital Cancer Center , Kelberman Center for Autism , Utica Chamber Choo Choo Open, One Square Mile Of Hope ,
Love Promise Stories from Carbone Subaru of Utica
Subaru and Carbone Subaru of Utica believe in making a positive impact on the communities in which we live and work. We uphold that belief through our Love Promise Community Commitment. Every month, we select inspiring stories from customers and partners from around our area who strive to support our collective commitment and feature them here
PEDAL FOR AUTISM - Anne A
Anne Marie and Mike Ambross and Chris Cardello of Carbone Subaru Of Utica rode one again in this years Pedal For Autism, together we raised $53,000. There were 45 riders that rode 10-20 miles. The money is much needed and going to be used to support children growth in the community and development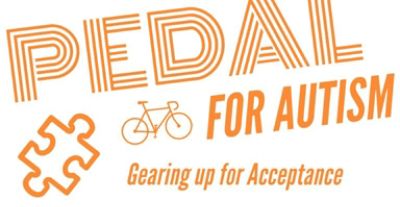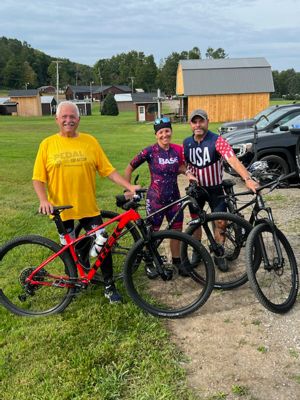 ---
Subaru donates to MLK! - Jennie S
Chris Cadello and team at Carbone Subaru of Utica visited our school last week. They brought with them school supplies, fun "pop-its" and butterfly kits. They also brought a giant bus with heartfelt messages from staff for our students. Mr. Cardello didn't stop there though, he generously donated $3000 worth of gifts cards to our teachers and classrooms for supplies! Thank you for your extreme generosity. The MLK family appreciates it! King Kids... DREAM BIG!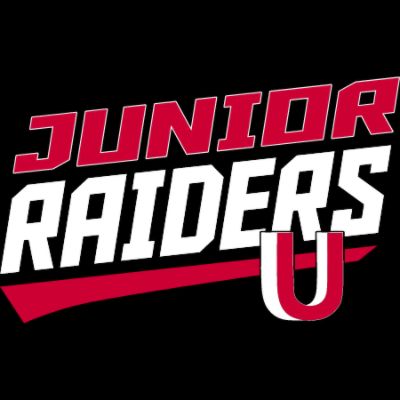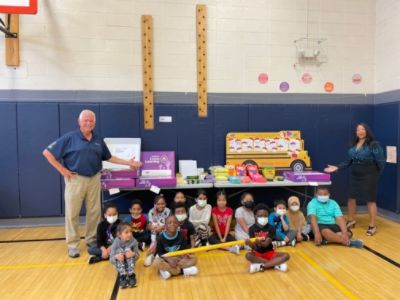 ---
Amazing Summer Camp Experience! - Julie S
Every child should experience summer camp! Through The Kelberman Center Kamp Connections inclusive summer camp program, The Kelberman Center and Subaru of Utica are making this experience possible for children of all abilities. Nayale was diagnosed with Autism at the age of two and a half. Fortunately, her family found services at The Kelberman Center. Nayale began in the Promise Preschool at 3-years-old and continued participating in Kelberman Center swim lessons, bowling, art programs and respite at home care. Last summer Nayale and other children like her, were able to be a part of the Kelberman Center's Kamp Connections thanks to the generous support from Subaru of Utica. Nayale enjoyed an unforgettable summer participating in activities such as swimming, zip lining, archery and rock climbing and looks forward to being a part of camp this year. According to her mom, "As a mother of a child with autism, I am so grateful to The Kelberman Center and Subaru of Utica. I was able to watch Nayale enjoy an amazing summer camp experience!"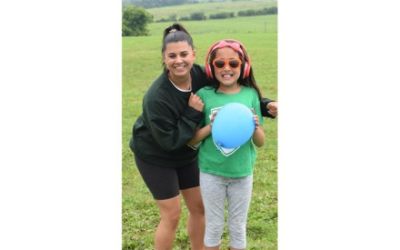 ---
Turkeys for Veterans - Thomas A
Thank you again this year to Carbone Subaru and Chris Cardello for your generosity and thoughtfulness for the donation of turkeys to local veterans. As the Commandant of the Department of New York Marine Corps League on behalf of the Marines, Thank You! Semper Fidelis Thomas Arcuri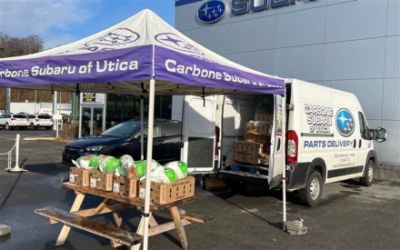 ---
Humane Society of Rome - 90 adoptions in October - Sara T
The Humane Society of Rome is a 501c3. We take in abandoned, neglected, abused, and stray animals from our surrounding communities. We provide them with a safe and warm place to rest their paws until they are able to find their forever homes. We provide each animal with food and water, vaccinations, flea treatments, de-worming, microchipping, testing for diseases and altering prior to placing them in new home. While here at the shelter all of our animals are treated by the staff as if they were their own. We show them love and kindness that they may not have experienced previously. Our cats are out running in play groups during the days and the dogs get to spend time out in the yards as well. While other shelters struggled with staying open during COVID we simply changed to scheduling appointments. We were able to continue to adopt out animals and take them in. We had a record breaking year in 2020 thanks to all of our adopters and were able to place over 1,000 animals in new homes. We took the stance that sharing love with a cat or a dog during our country's most trying times would be beneficial to both the animals and our community. And it really paid off. Due to increase in costs for medical care and expenses overall we like many other shelters have had to reach further. Although in 2020 we were not able to have our major fundraisers we worked tirelessly to promote ourselves on Facebook and social media. We send out quarterly pleas to the community for donations and were pleased by the response we received. We rely on our community and our fellow businesses for financial support and have been blessed by all. While participating with Carbone Subaru of Utica this year we again have made our goal and then some. So far October has been a very successful month for us and we have adopted out close to 90 animals with a week still left. Carbone has been gracious enough to have us to their dealership this past weekend. We brought a total of 12 animals and 7 of them have received adoption applications! We had a great time and all of the animals really enjoyed being out and about. They all put their best paws forward. And Carbone Subaru of Utica granted us with $3,200. Those funds will be used to provide medical care and all the extra's these animals need. Carbone Subaru of Utica thank you so much for your support and know that you have made a difference.
---
The Utica Zoo thankful for Bright Nights support - Kari P
The Utica Zoo creates unique experiences and promotes public appreciation of wildlife through education, conservation, and recreation. It is also one of the region's premier tourist destinations. We are proud to deliver engaging and fun programming and events, including Bright Nights at the Utica Zoo, which launched in the Winter of 2020. The Greater Mohawk Valley is typically home to a robust season of winter celebrations, and Bright Nights was the opportunity for our neighbors across the entire region to be joyous while adhering to COVID safety measures. However, after only one weekend of family fun, the Zoo had made the difficult decision to cancel Bright Nights due to the pandemic. This year, the Zoo is ready to once again bring light and wonder to the festive season with the return of Bright Nights, thanks in part to the generosity of Carbone Subaru of Utica. Not only will this be a wonderful way for families to enjoy the magic and wonder of the holiday season through a variety of light and decor displays, Santa Claus, carolers, and much more, but will also be a celebration of our communities' diverse holiday traditions. Thank you to Carbone Subaru for your support of the Utica Zoo and for your commitment to our community at large!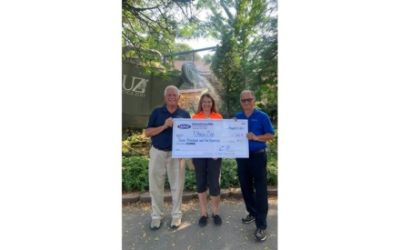 ---
The Kelberman Center Thanks Carbone Subaru - Julie S
The Kelberman Center is the leading provider of autism services for children, adults and families in the Mohawk Valley and Central New York. We provide comprehensive programming and services for people throughout all phases of life, from early childhood through adulthood, including: Home and Community Based, Educational, Clinical, Residential and Recreation and Camp. Our goal is to meet people and families where they are in life and to support them every step of the way on their journeys navigating autism. The expert staff at The Kelberman Center empower the people we support with specialized, one-of-a-kind programs, resources, support and wrap-around services, creating a fulling, life-enriching experience for people and families. ​In 1997, The Promise Preschool ​opened its doors for our youngest learners with autism. The program's life-changing curriculum helps students to develop functional skills to be successful in school and beyond. ​Recognizing the need to serve families with autism beyond preschool, The Kelberman Center was officially incorporated as its own 501(c)(3) non-profit organization in 2005 ​in Utica, New York. Today, the Center has locations in Utica and Syracuse as well as seven community residences. In 2021, The Kelberman Center opened the LINK apartments in Utica, the first-ever of its kind in New York State inclusive living community for people of all abilities. With 400 full and part time staff, who facilitate multiple programs and provide services to 1,000 children and adults annually, we are proud to serve throughout Oneida, Herkimer, Madison, Lewis, Cayuga and Onondaga Counties. Thanks to the tremendous support of Carbone Subaru, the programs at The Kelberman Center will continue to thrive. Parents will be able to access the needed services for their children without having to worry about being able to pay for them. Tara Costello, Kelberman Center Executive Director, stated, "This significant gift to the Kelberman Center is testament to how committed Carbone Subaru is to our community and to ensuring that children and adults with autism spectrum disorder receive opportunities for success throughout their lives." Cole's family is an example of the impact that this donation has and will continue to have on local families: "Cole's infancy was 'normal' - the first 6 months were a breeze of sorts. Around 11 months, we started noticing slight differences in him, he wasn't making as much eye contact, he wasn't babbling as much as his siblings. At 18 months, we had him evaluated for Early Intervention. At 24 months I knew he was autistic and just couldn't say it out loud. Physically he met all his milestones, but emotionally and verbally... it just wasn't happening. Plus, he was having behavioral issues. We had him evaluated at 2.5-years-old and our suspicion was correct. He was diagnosed with moderate functioning autism. To say that we were devastated is an understatement. We cried. We were angry. We were in disbelief. But the next day, we regrouped as a family and started focusing on how to help him! That's how we found The Kelberman Center. The teachers, the staff, the administrators, the support are all second to NONE. Our son now attends the Promise Preschool Program and the therapies and support he receives couldn't be matched. They treat my son like their own. They push him. They keep him focused. They have single-handedly helped us with our goal of mainstreaming our child... and this fall it's happening! I can't even put into words the love and gratitude we have for The Kelberman Center being with us every step of the way."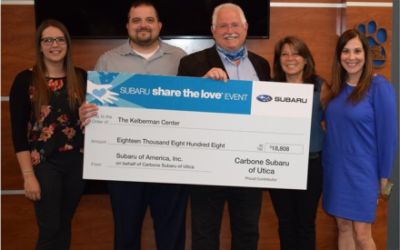 ---
Subaru Loves to Help Shelter Blankets - Lisa P
On behalf of the Rome Rescue Mission we would like to thank Carbone Subaru of Utica for their generous donation of 80 wool blankets. A special thanks to Chris Cardello and Don Rinaldi for taking the time out of their day to come to the mission. The blankets you provide, will give the people we serve warmth and comfort during this holiday season. God Bless and Merry Christmas. Sincerely, Rome Rescue Mission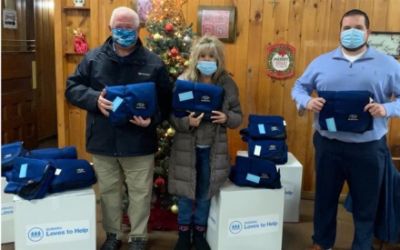 ---
Share the Love - Thanksgiving Turkeys - Kaity E
As a Subaru Ambassador, I like to get involved within the community, especially with Subaru sponsored events. On 11/21/2020, I was invited to join Chris Cardello and his team to hand out 250 turkeys to the Marines in this area. We ended up inviting all current and previous military members, first responders, and essential workers to come in and take a free turkey or two as a thank you for all their hard work and service throughout the years. This year has been difficult, and being able to help others, even just by giving them a turkey, is very rewarding. I had a great time meeting and helping the crew, and it was an honor to be at this event! I can't wait to be able to help out at future events and to continue to Share the Love at Carbone Subaru of Utica!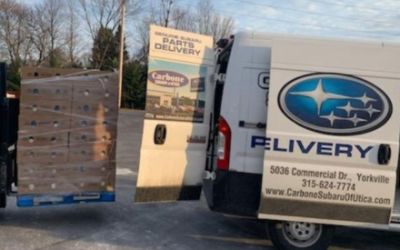 ---
31 Pet Adoptions in October - Chelsea W
Carbone Subaru of Utica generously chose us to participate in the "Make A Dogs Day" adoption fee sponsorship event this year where they covered the cost of the first 31 pet adoptions in October! Because of this program, we were able to find 31 dogs/cats their forever homes in a record breaking 10 days! The $3,100 in sponsored adoption fees helped us cover the costs of getting those animals ready for adoption. Each pet upon coming to SSHS to find their forever home is seen by a veterinarian and treated for any aliments in addition to receiving vaccinations, deworming, flea/tick treatment, microchip, spay/neutering and blood testing. As an organization that runs on donations and the support of our community, fundraisers and events like this one, help us to continue our mission. With the current COVID-19 environment that we are all experiencing, our ability to fundraise has been significantly hindered. We have had to cancel the majority of our annual fundraisers leaving us with a gap in our budget to cover operating expenses. We cannot thank Carbone Subaru enough for choosing to help out our animals here at SSHS and not only supporting, but contributing to our mission. We are so very grateful for you and your staff!! Thanks Carbone Subaru of Utica!!!!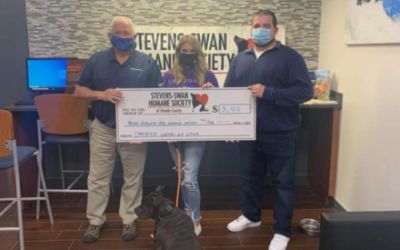 ---